For those of you who don't have Facebook, I figured I should probably post something here as an "announcement" 😛
Yup, she's here.  Amelia Grace Moorman was born at 8:28 PM on Sunday, February 17, 2013.  She weighed 7 lbs. 8 oz. and was 19 1/2 inches long.  Despite our mental preparation for her to be in the NICU, she was perfectly healthy and didn't have to go there at all.  We really feel like she's a miracle, with all the stress and complications we had during the last month of pregnancy.  We're so grateful, I don't think words can really describe it.  She is amazing and every moment with her makes my heart throb.
Just look at that hair. LOL  She looks just like her Daddy (and I think he's pretty cute).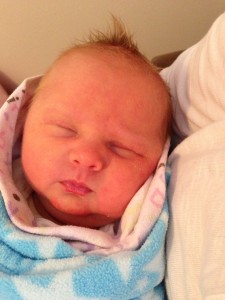 She has awesome hair.
….And cheeks.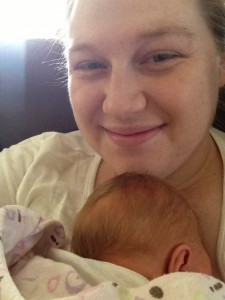 And I am In Love.