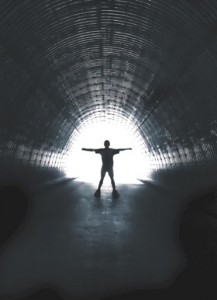 This week has been pretty eventful!  I haven't had any luck on jobs for WEEKS and then I had an interview on Wednesday at a place in Spanish Fork (Administrative Assistant for a Real Estate company), which went really well and they said they'd call me to let me know… then that same day, I got a call from a company that I interviewed with like back in February or March or so for a Payroll Processing position, (which at that time they'd decided they weren't ready to hire someone) saying that I was in their top 3 favorites and out of the three, they were only able to get a hold of me and one other, so asked me to come back in for an interview.  I just got home from said interview and it went AWESOME!  Out of all the interviews I've had over the past 5 months, this was definitely my favorite place and I love the people.  The first time I interviewed, it was with three people from their payroll team and today when I interviewed, it was 4 people (new people, not the same ones as last time).  On my way home, I stopped by Bart's office to tell him about the interview and stuff and then as I was leaving, they called me to ask if I could come back around 3:00 to meet with more of their team members.  (Of course I said yes!)  I wonder if they're having like everyone in the team meet with the candidates to get everyone's opinion.  LOL  Which is pretty cool, if you ask me, since they're the ones that get to be stuck with whoever Management hires…  I have a good feeling about it.  It's definitely a good sign that they want me to come twice in one day, but of course there's always the chance that the other person might be more qualified than me or something, so as much as I want this job, I won't cross my fingers too tightly, because it's just kinda been my experience over the last few months how easy you can lose a position by just a hair difference from someone else.  I have to believe that if it's what's right for me, it'll happen.  If not, something will happen for me sooner or later.  

 We'll see!
So, tomorrow is Harmony's baby shower (due in like three weeks!) and technically I'M in charge of it.  I've never thrown a baby shower, nor do I really know HOW to.  Sure, I've BEEN to baby showers, but it's never really been my type of thing.  I'm not very creative with that type of stuff and I'm not super good at the girly things, so we'll see how it goes.  I'm glad Megan's going with me though.  We're sleeping over at my Mom's house tonight (since that's where it is) and she's gonna help me.  Phew.
Tomorrow is also Kaitlyn's "Little Miss Santaquin" pageant.  It's at 6:00, so depending on when the shower is over, I'm pretty much gonna drop Megan off at home and head down to Santaquin.  Fun, busy day ahead!
I've restarted my workout schedule and been trying really hard to stay on track.  I haven't missed a day, other than Monday, since last Thursday, so I'm pretty proud of myself so far

 I'm even more proud of myself for working out this morning before I got ready for my interview and stuff.  Normally, I probably wouldn't, even knowing that I wouldn't do it later.  So, that's a big step for me.  MAKING time to work out even when I know I have things to do.  Hopefully if I get this job, I'll be able to make myself wake up early every day to work out before I leave.  I admit I'm kinda worried about a new job affecting my work out.  Sounds silly, I know, but I REALLY can't let it affect me this time, because I NEEEEED to lose the weight I want to.  I've been more unhappy with my body lately than like EVER before and it's affecting me a lot.  So, I hope I have the strength to not give up!